From getting little league shirts printed to selling custom tees at a college fundraiser, chances are high that you've either ordered or bought shirts that were printed on demand. And as an online store owner, where you choose to have your products printed matters; not just in terms of quality, but in terms of profit as well. But when it comes to print-on-demand plugins that you can use to print your online store's products, it can be hard to know which service will make you the most money and save you the most time. Artist Shops is an online store and print on demand service all in one, saving you time, money, effort, and providing a ton of extra perks on top of it all. Let's compare Artist Shops and Printify vs Printful vs Print Aura.
.     .     .
Pros and Cons of print-on-demand plugins vs Artist Shops
Print-on-demand plugins (like *Printify, Printful, and Print Aura) are just that – they plug into your online store to print your designs on products (think the Kinkos of apparel) and ship them.
PROS
Your branding: Many artists like using these sites because items are fully labeled with your brand.
Customer care: These plugins print your items and handle much of the shipping/returns.
Product offerings: There are a variety of manufacturers you can choose from on these sites to maximize your profit and even minimize shipping costs for yourself and customers.
CONS
Pure utility: You're on your own in terms of building an audience. Plus, you're still the middleman when it comes to returns.
Things get technical: Figuring out where to host your e-commerce store, how to set it up, and how to use and manage a plugin can be a huge pain, especially if you're new to the process.
Not-so-free: The services themselves are free…but there are a few factors that will cost you in the end (which we'll explore).
Products out of stock: Occasionally, products on these plugins can go

out of stock

or be

discontinued

.
Many are pretty new: Printful started in 2013, Printify in 2015, and Print Aura in 2012.
While plugins are pure utility, Threadless has 17 years of experience and a name people know and trust, so you immediately have a foot in the door when growing your base with an Artist Shop. And the best part? Your products are discoverable right on Threadless through the Discover page and by using #Threadless and #ArtistShops on social media, giving you access to a huge audience right away. You get all the benefits of having the Threadless brand recognition and our high quality print services while still keeping your shop and customers yours.
Let us compare…
When it comes to printing your products, we're going to compare using Artist Shops with three popular print fulfillment services: Printify, Printful, and Print Aura. There are a few things to take into consideration when comparing these services (for example, one site might have cheaper products, but at the cost of monthly fees). Let's focus on these factors:
Cost of the print-on-demand service
Who takes care of and the extent of customer support
Cost of shipping (for you when ordering samples and for your customers)
Your profits
Convenience
What does it cost to run?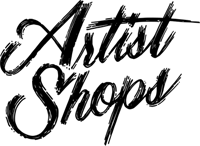 Nothing! There are no monthly fees, no signup fees, no nothin' – just profit.
Printify, Printful and Print Aura on their own are free. But they don't operate on their own – you need an e-commerce store to use them with, and that platform might either cost you a monthly fee (for example, Printify only works with Shopify, which is $29/month) or take a percentage of your sales (like Etsy or Storenvy). Or, if your shop host doesn't integrate with Printful smoothly, you might need to use Shipstation, which costs $9/month. So while each of these plugins themselves are free to use, there's a high chance that you're going to have to pay one way or another.
Who handles customer care and returns?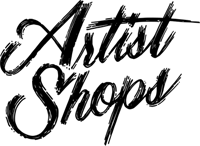 We've got you! We have 17 years of customer care experience – in fact, it's one thing surveyed Artist Shop owners raved about. You never have to deal with (or pay for) sending orders out or handling returns. And when it comes to returns, we will replace any items if something is damaged, the order is wrong, or if customers just aren't happy with their order. That being said, your customers are still yours – you have access to all of your customer emails, so you can reach out to them to let them know about sales, new products, etc.!
While all of these plugins do a thorough job handling some customer care, keep in mind: customers will still have to go through you for issues. Not to mention, these services don't cover buyer's remorse, so that's on you, as is the re-shipping cost for any lost or replaced items. Artist Shops keeps this part of the process hands off for you so that you can spend more time selling your items and less time dealing with customer care. Let's take a look at what is and is not covered by these plugins:
PRINTIFY: Printify covers replacement or return orders if the product is missing, damaged, or there's a print error. But if an item is re-shipped, you're charged for that shipping expense.
PRINTFUL: Printful takes care of returns for misprinted, damaged, or defective products. If the address is wrong, they will re-ship it, but you pay for that reshipment. And they do not refund for buyer's remorse – if someone wants a size exchange, you need to make that change for the customer at your expense.
PRINT AURA: Print Aura prints and ships the order, but like Printify and Printful, they will only handle returns if the product is faulty, there's a placement issue with the print, the image is incorrect, or they send the wrong thing – not buyer's remorse.
What will your customers (and you) have to pay for shipping? 
When it comes to what site gets you the best deal and most profit, a low product cost can be great for both you and the customer. But if the shipping of that product is insanely high? That can cost you customers (literally). Let's compare the USA shipping prices of Artist Shops, Printify, Printful, and Print Aura.
Shipping Costs*
As far as what you have to pay when ordering samples of your own product, that varies. With Artist Shops, you get the shop owner discount when ordering your own products – you only have to pay the base cost, and you get free shipping for orders over $45 US / $80 international. Printful also offers free shipping as well as 20% off samples. Print Aura offers a one-time use 10% coupon for orders up to $100. I couldn't find this information for Printify anywhere on their site, but when I ordered a sample for myself, they charged me full shipping
*This chart looks at shipping for one of each listed item for USA shipping only.
What do you actually make?
How much do you make on a comparable product* with each of these services charging the same price? Let's see…but first, a few factors to take into account that might impact how much you're making every month:
Could you be charged for customer returns (in both money and time put in)?
Are you paying a monthly fee for your online store?
Are you giving a percentage over to your online store's host on top of paying plugins for product cost?
Profits
* For tees, we compared the Artist Shops Gildan Classic Tee, Printify's Gildan men's ultra cotton tee 2000 (the $9.59 white tee), Printful's Gildan ultra cotton tee 2000, and Print Aura's men's t-shirt Gildan 2000. The criteria for comparing the products were that they were all Gildan tees of comparable makes, materials, and prices. 
Convenience 
With print on demand plugins, you need to figure out how to set up a shop on an e-commerce platform, how to use one of these plugins/print fulfillment services with it, and you need to learn how to use and manage both of those sites separately. With Artist Shops, you get a customizable shop, print on demand site, and even a hub for all your social media all in one place.
Why use Artist Shops instead of a print on demand plugin?  
Print on demand plugins are great – they allow you to really own and label your brand and give you lots of flexibility and independence. But with Artist Shops you get two in one – you get a print fulfillment service with a whole shop and an immediate audience on top of it all.
Here are a few things that Artist Shops offer that set us apart from print on demand plugins while offering the same service:
Tips and tricks: We have this nifty blog right here to help you out and an awesome help team to assist you.
Lifestyle overlays: Don't have time for a full photoshoot? We have lifestyle photos you can use for your products.
Automatic audience: You're discoverable right on Threadless.com
Track record: We've got 17 years of experience under out belts – we gotchu.
You set your sales: It's easy to set sales on your site.
Your customers are YOURS: You have access to your customer emails in you Dashboard.
Stocked items: We never run outta stock on items.
Convinced? Sign up for an Artist Shop

here

!
.     .     .
Featured illustration by Katie Lukes. 
Feeling inspired? Compare Artist Shops and Printify vs Printful vs Print Aura yourself! Try Artist Shops for free and start your own creative journey!
Related Posts