To illustrate the value of having a diverse product selection, we asked our own staff to share the Artist Shops products they gravitate towards the most. As you'll see, everyone has their own unique styles and preferences that inform their purchasing decisions. These favorite products for your shop are all items we use in our day-to-day lives.
As a shop owner and e-commerce brand, you will limit your sales potential if you only sell one type of product. This is especially true during times of heightened online shopping like the holidays. According to consumer insights gathered by Google, 88% of shoppers say product selection/variety is important to them when deciding which brand or retailer to buy from1.
At Threadless Artist Shops, you can sell your art on a wide range of apparel, accessories, and home decor in a variety of styles that will entice your followers. The more variety you offer, the more likely your visitors will find something that matches their unique preferences and needs. Variety is one of the keys to growing your brand and customer base.
---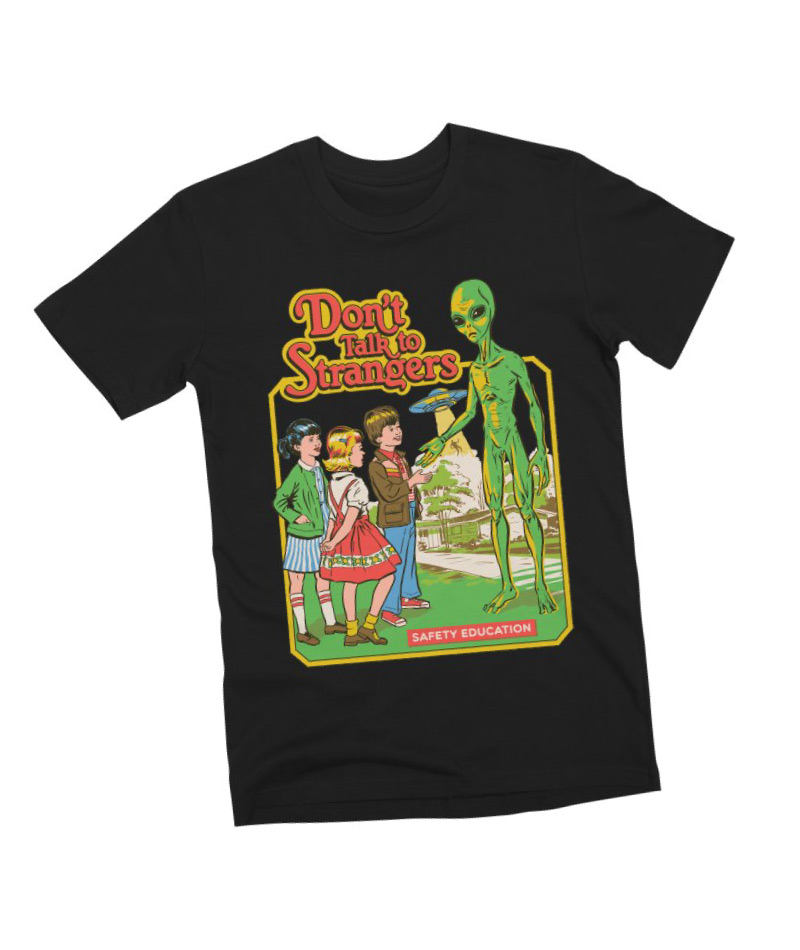 "Don't be afraid of the higher price tag, it's worth it for what you get! They last longer, fit better, and never shrink…Shop owners should consider featuring Premium Tees in their shop. For one, it elevates the design you've worked so hard on, and two, you'll get a better ROI per tee!" – Pablo Marin – Dega Studios
Featured Design: Don't Talk to Strangers" by Steven Rhodes
---
"Fits every person. Great for a gift bag, groceries, library books. Shows the art front and center, strong as hell, and you can always use a new bag." – Josh
Featured Design: "Don't Panic" by Kooky Love
---
"Strangely, zip pouch. As an artist and general collector/organizer of things, they're a handy way to keep things where they're supposed to go. Bonus: searching for the perfect design that illustrates the kind of thing that's inside. Art supplies, audio cables, computer cables, car stuff, you name it." – @Shawnimals
Featured Design: "Find Yourself" by Kooky Love
---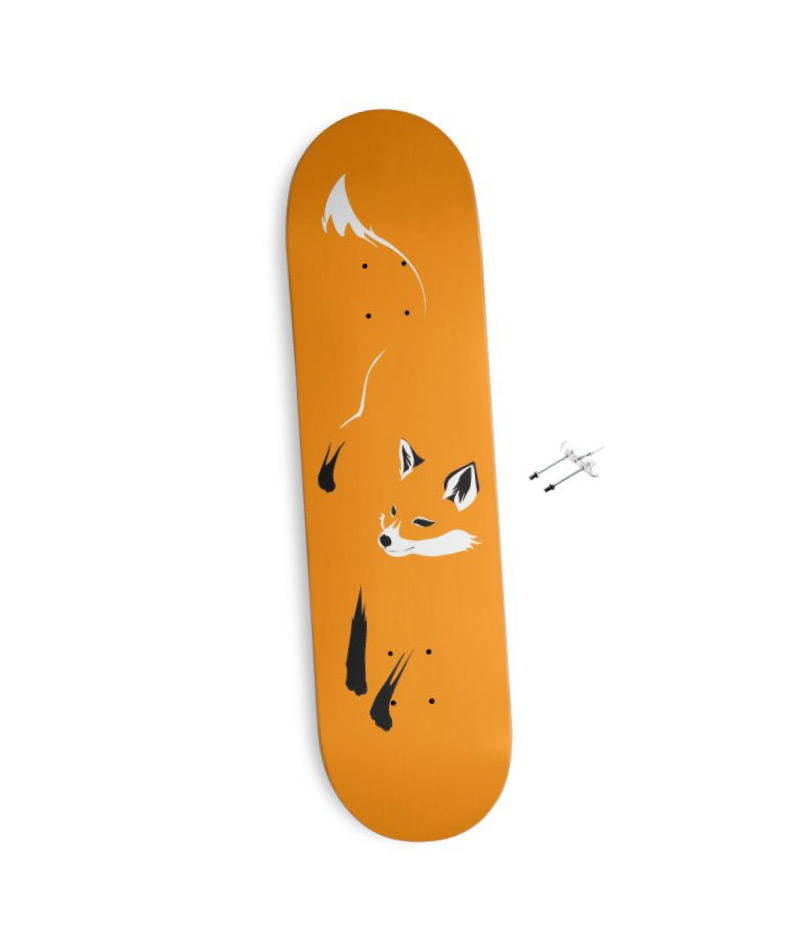 "You can be all Tony Hawk or make them into more interesting wall art. Skate decks are just rad." – wearecareful
Featured Design: "Foxy" by tixielix
---
"I'm a huge sucker for our Sponge Fleece Crew Sweatshirts! I love the thick coziness of the fabric, and the prints come out nice and crisp. I usually order a size up so I can achieve premium snuggle vibes." – Anna Lisa
Featured Design: "Snowy" by littleclyde
---
"They fit great and they look fantastic!" – Luis
Featured Design: "Ramen and Cats" by ppmid
---
"This is a great low-cost product that your fans can purchase on an impulse without breaking the bank. It's also a fun one to order samples of, apply to something fun, and take pictures of and share on social for promotion." – Jake
Featured Design: "Science is Magic" by csweiler
---
"My entire closet is comprised of Triblend tees. I literally live in them. If I had to guess, I have probably around 40 of them with my favorite designs printed on them, although that number may have dropped slightly because our 9-year-old son can now pull off a Men's M with his Canadian Tuxedo." – Dhendy
Featured Design: "The Vinyl System" by Gamma-Ray
---
"They are by far my favorite product to see come to life because they can be so unexpected. Plus the all-over template gives the opportunity to think about designs in a 3-dimensional way, from the person wearing the shoes, to the people seeing the shoes, plus the front, back and, side." – Brianne H.
Featured Design: "Cut & Paste" by adam antium
---
"If I could, I would have a different one for every day. Change it out depending on my mood." – Becca
Featured Design: "Ninjesus" by hafaell and mathiole
---
"They don't call this a classic for nothing! Since we've added this style, I haven't gotten any other hoodie. It has more of a structured and thicker quality than both the Sponge or French Terry pullover hoodies, but with a looser feel." – Petey
Featured Design: "Yippe-Ki-Yay" by WickedSoda
---
"Coffee's ideal delivery vessel. As a big morning coffee drinker, customizing my own mug for me provides daily delight. Having a cupboard full of mug designs that I identify with makes every day fun. Plus they are easy and great gifts." – Steve G.
Featured Design: "Here Comes the Sun!" by vincenttrinidad
---
"WOW they are pro, and make my art look amazing!" – @Shawnimals
Featured Design: "Read in Peace" by dfonseca
---
These favorite products for your Artist Shop are only a small sample of the incredible stuff you can print and sell your art. Use our recommended file sizes and templates to make your designs look the best they can on all of these unique canvases.
Don't have an Artist Shop yet? It only takes minutes to upload and sell your art on everything from t-shirts to jigsaw puzzles to yoga mats. Sign up today for FREE.
---
FOOTNOTES: 1. Consumer Insights – Think with Google
Related Posts