Been wanting to print your Artist Shop designs on 100% cotton paper as well as 100% cotton tees? Now you can!
Announcing Artist Shops 1.5, now with Wall Art!
We're as excited about this new Artist Shops feature as Apple was about the iPhone 7. Now you can put designs that already live in your shop (as well as any new designs) on art prints, framed art prints, or stretched canvases in a slew of sizes that would make for a cohesive gallery wall.
How do I set up wall art in my shop?
It's super simple to set up! To add wall art to pre-existing designs offered in your shop, head over to your dashboard, click "Manage Your Products" on the left, and there'll be a magic button at the top of the page you can click that will add wall art to all of your products! Check out how Nicebleed added this vertical print to his shop and homepage: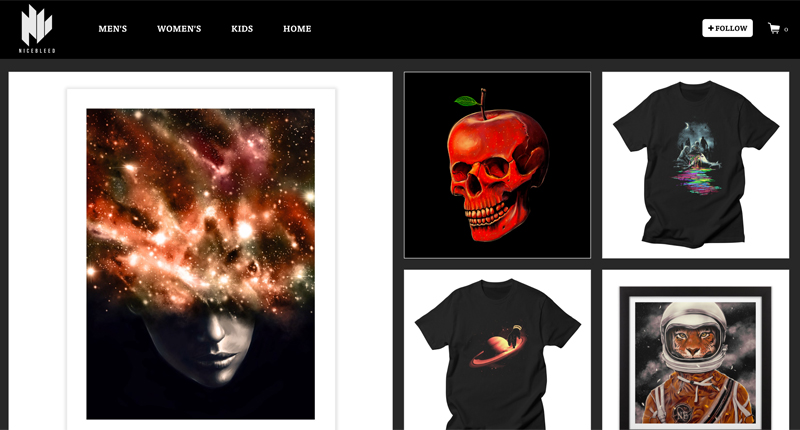 And of course, you can also add specific types, sizes, and horizontal or vertical alignments of wall art to each design individually in "Manage Your Products," and to new products when you set them up in "Create a Product." It'll look somethin' like this: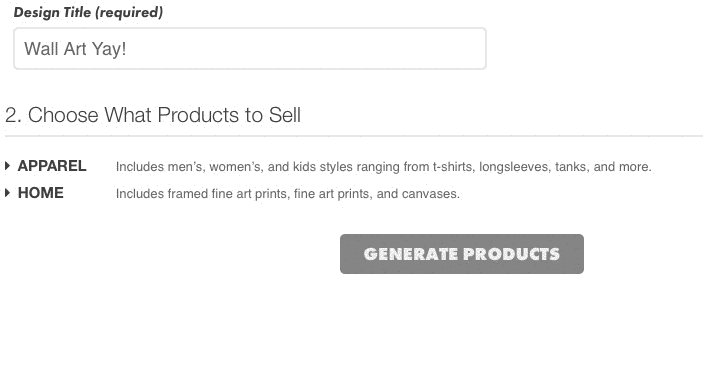 How will people know about my new product?
Of course, you should always share your exciting product announcements on your social media platforms. But there are things you can do right in your Shop to show off your new products as well!
You can:
Curate your homepage to feature art prints on your home page
Use your cover photo to announce your new products like Signalnoise did (see below!)
Your shop will add a "Wall Art" category to your menu bar!
The wait for wall art is over. So go forth and wall artify your Artist Shop. Because the feature is new, but Artist Shop owners aren't hesitating to add wall art to their lineup of products! Check out what Signalnoise and Nicebleed's Francis Minoza had to say about it so far:
"It's another perfect solution to issues I was finding with my process. I do lots of little print series, but the issue is always finding the time to pack and ship them. This new feature allows me to spend more time creating and less time shipping, which is exactly where I need to be."
"Easy to add art and the uploader is fast. We like to stare at walls with art, of course! We love Wall Art!"
– Nicebleed's Francis Minoza 
Don't have a shop to fill with wall art? Start one now!
.     .     .
We're an artist community built on the power of helping each other succeed — if you're reading this and have tips of your own to share, please do so in the comments! Thank you!
Illustrations done by the amazing Katie Lukes
Related Posts