Bucketfeet slip-ons have slipped into Artist Shops! These super stylish, super comfy slip-ons are a game-changing product that will kick your Shop up to the next level. Since Bucketfeet became a part of Threadless, we've been eager to add slip-ons to the Artist Shop product offering lineup, and we know you have been too. Get to know this exciting new canvas, then start adding them to your product lineup!
.     .     .
Meet the Bucketfeet Slip-on
With eight separate printable areas per each pair of shoes, this made-to-order shoe is possibly our most versatile, customizable canvas yet (see examples above!) Bucketfeet shoes feature:
82% polyester, 18% cotton material blend: this fabric blend makes these slip-ons flexible and comfortable while still durable & reliably constructed.
A classic slip-on silhouette that customers will love.
Comfort bubbles: The inside of the shoe has a removable in-sole fitted with cushion & comfort bubbles which, yes, are as comfortable as they sound.
Machine-washable material: Have no fear of white shoes getting dirty! These slip-ons are fully machine washable (just air dry them.)
Rubber sole for dependable traction
Did we mention eight separate printable areas per pair? 
Sizes: Women's Bucketfeet are offered in sizes 5-12, Men's are offered in sizes 7-13.
How to Add Shoes to Your Shop
Bucketfeet are printed in sections then put together, which is why there are so many separate, printable areas to feature your art! But it also means there's a very specific process for setting up your Bucketfeet shoes when you start adding them to your Shop. Use this handy guide to help you set up your Bucketfeet!
Who's already added shoes?
Shoes may have just kicked off in all Artist Shops, but there are already a few amazing uses of this new canvas to look at! Check out a few of the slip-ons already live in Artist Shops to get inspired!
"Smut Devil" by Art of Coop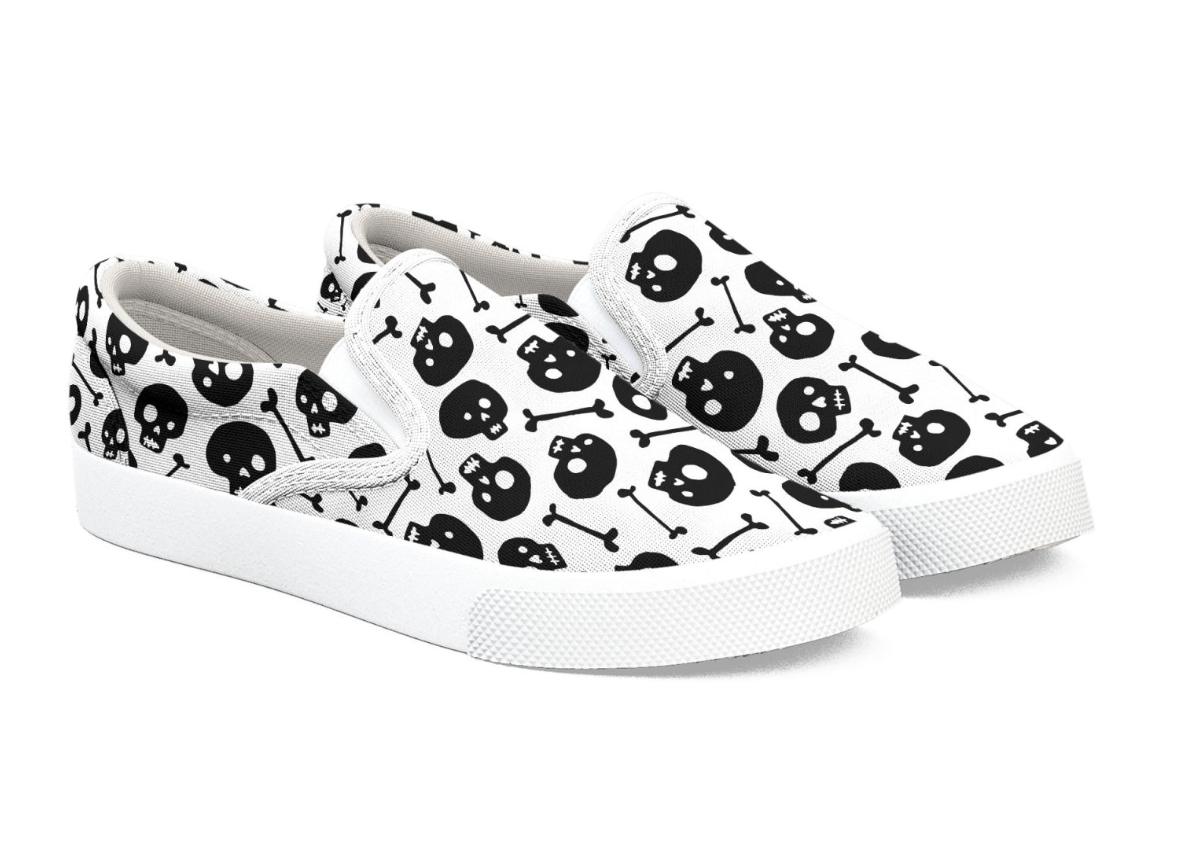 "Too Stressed to be Blessed" by Rupert Beard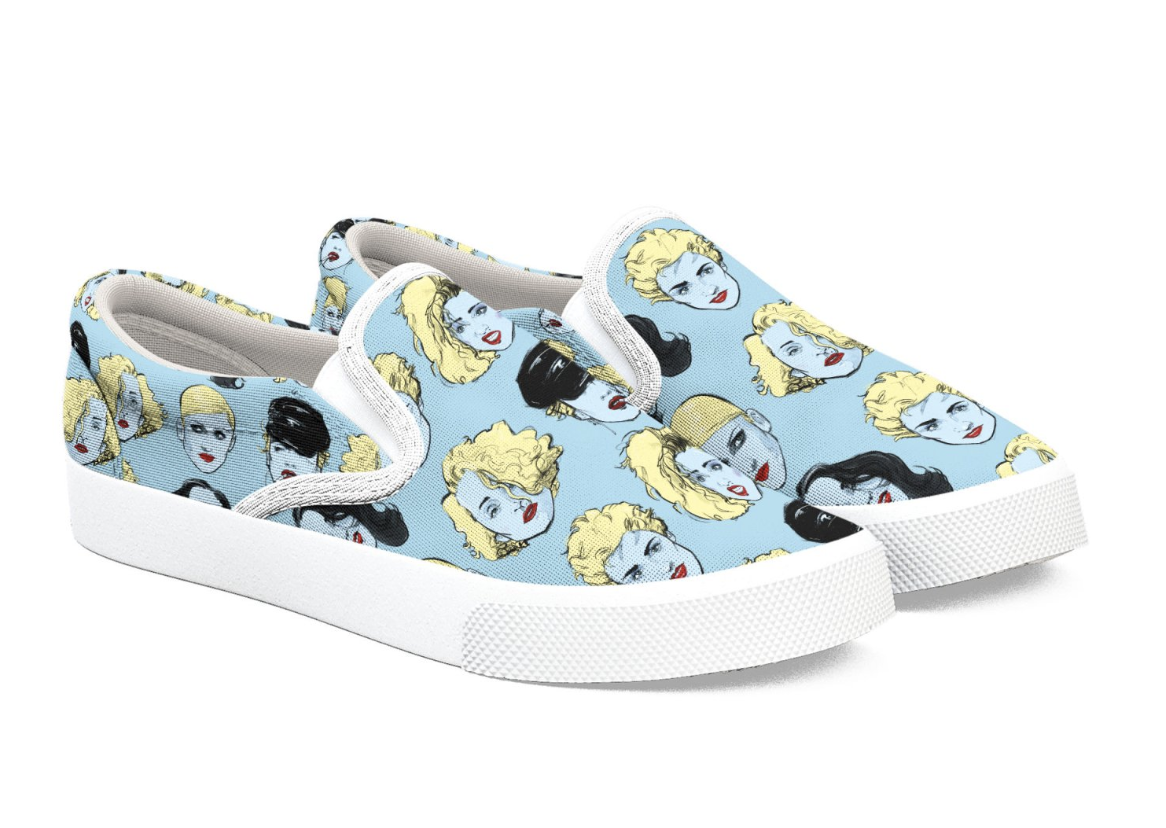 "Who's That Girl?" by Ego Rodriguez
"Rehab Wonder" by Butcher Billy
"Gemstone: Original Flavor" by Maya Kern
.     .     .
Featured illustration made by Katie Lukes.
Want to start an online business? Try Artist Shops for free!
Related Posts