In many parts of the world (including our neck of the woods), the ice is melting, the birds are chirping, and spring is about to be in full bloom. Spring is a time of rebirth, and that means many of us are in the "out with the old, in with the new" mindset, which makes it the perfect time to run a spring sale! Tap into the spring excitement going around by offering some fresh designs and products that will offer just the wardrobe & home decor refresh that everyone's looking for. Here are a few tips on how to take advantage of the season and how to run a spring sale for your online store.
.     .     .
Add spring-relevant products to your lineup
For seasonal sales, make sure you're selling products that make sense for the season. Just like nobody has tank tops on the brain when it's 20 degrees and snowy out, people are going to think 'sleeveless' before 'long sleeves' during spring sales. Add spring-relevant apparel to your online store if you haven't already. Here are a few items to consider adding to your Shop that tie into this warm(er) weather season:
Tanks (both triblend & regular racerback)
Tees
Women's fitted tees
V-necks (for men & women)
Women's muscle tanks
Women's dolmans
Zip-up hoodies (the perfect thing for that in-between weather)
Bring spring vibes into your lifestyle photos
Photography isn't just crucial when it comes to mastering "how to run a spring sale" – it's something you should refresh regularly for your Shop. The purpose of lifestyle photos is to sell a story and a lifestyle that customers want to be a part of. In other words, it's all about the vibes. Make sure that your spring sale photos are creating the right atmosphere. Take that photo above from the 2017 Threadless spring sale. Not only are the products in that photo spring-weather related (short sleeve, light materials, designs with outdoors-y themes, etc.), but the other items in the shot add to that atmosphere; the jackets & footwear are indicative of in-between weather, a skateboard suggests outdoor activity, Bandit our fearless dog model looks very content, etc.
Now look at this photo:
This photo is a little bit more fall or even early winter-oriented: the long sleeve shirt, autumn colored leaves, a warm knit hat, etc.
For spring lifestyle shots you're going to feature in your ads, social posts, homepage collection, etc., make sure the feel and look of the photo are in-line with the spring mindset you want to resonate with. Use bright pops of color, do an outdoor photo shoot if you can, or fake it! Go to your local greenhouse, or to a craft store (for spring vibes and to jump on an internet trend). And of course, make sure you have the right products! In addition to spring-specific, warm weather apparel items I mentioned, here are the top 10 best selling Artist Shop items you should include in your Shop and in your photos during a spring sale:
Regular ol' t-shirt
Triblend t-shirt
Standard mug
Zip pouch
Notebook
Regular tote bag
Fitted women's tee
Art print (unframed)
Throw pillow
Latte mug
Add tags to your designs!
I could write for dayyys about why SEO & keywords matter (speaking of which, learn more about SEO here and here, and keywords here!). But in a sentence, including relevant keywords in your design title, design descriptions, and tags will help people actually find your designs when they're searching online. For example: let's say you have a floral pattern design full of spring vibes. Try title-ing and tagging it like so:
Title: Floral Design Pattern for Spring
Tags: Floral, pattern, spring, flowers, blossoms, spring designs, flower pattern (etc.)
And for Artist Shop owners, there's an added benefit to adding tags to your designs. Your items & your Shop are searchable on Threadless.com and our search tool takes both titles as well as your design tags into account with each search. Choosing relevant words that people might use to search on our site for a design like yours will help get the right customers in front of your product. But fair warning: do not try to cheat the system and create a title full of buzzwords like "CAT UNICORN DINOSAUR FLOWERS" that you know will get attention – search engines from Bing to Google pick up on that, not to mention it looks as spammy as it is.
Lower your prices
It's just not a sale if your prices stay the same! At Artist Shops, you can opt to have Threadless manage your shop's pricing and promotions for you. That way you can concentrate on what you do best—making art. Our promotion calendar includes a Spring Sale every year, so our team of marketing professionals has you covered! If you'd rather run your sales yourself, here are some strategies to consider:
Lowering the prices of ALL of your items for a super mega spring sale (Shop owners, use the

Global Pricing Tool

for this one).
Lowering the prices of JUST your spring-related items or collections.
Lowering the prices of just your cold weather-friendly items as a pre-spring 'clearance' or spring cleaning style sale.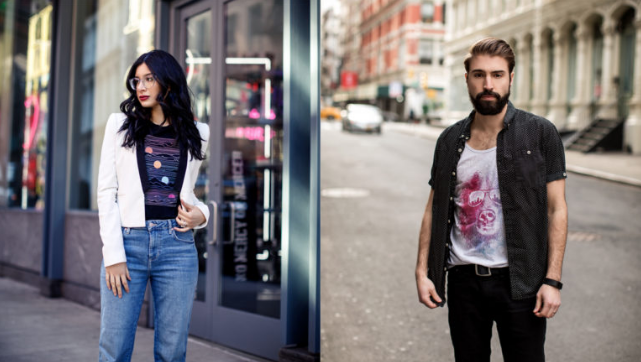 Reach out to influencers
Reaching out to an influencer (bloggers, Instagrammers, & online personalities with a large online presence and following) and working with them to feature your items is a fantastic way to get your designs, products, and Shop in front of a much wider audience by tapping into theirs. We recently reached out to stylist Gloria Cospito to style a few Threadless items in a guest post on our blog (as well as on hers). Not only did she make an incredible post for our blog, she also posted on her Instagram, putting our products right in front of her devoted following.
Try reaching out to bloggers & Instagram influencers – travel bloggers/grammers who can do a weekend vacay packing guide with your accessories, fashion bloggers, even foodies who can bake desserts or mix amazing drinks in mugs from your Shop, etc. – to see if you can collab with them. Pro tip: their following doesn't always need to be 100K strong. An Instagrammer or blogger with an audience of 3K or even 1K followers who are all devoted, regular followers can get you far.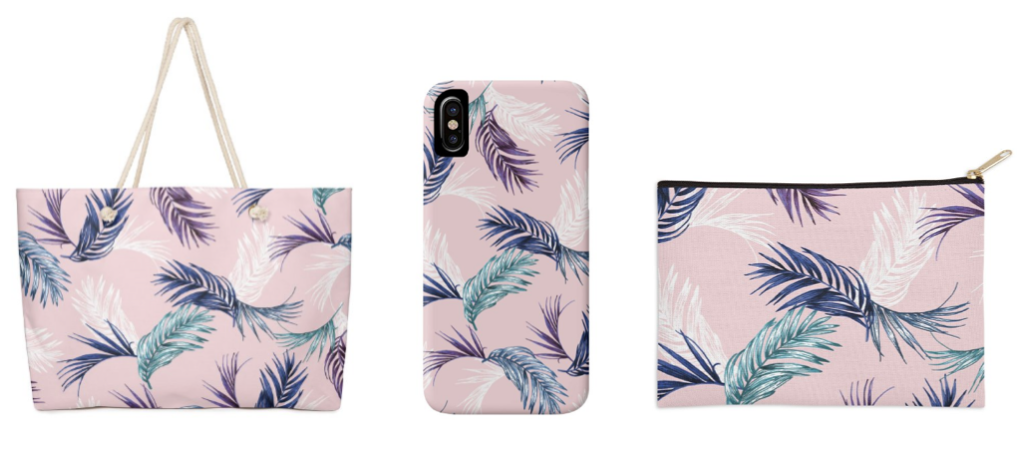 Add spring-y new designs and collections
When it comes to figuring out how to run a spring sale, one of the keys is to get people in the mood for the season! Add fresh new designs – even limited time designs to create urgency – to your online store that tie-in with the theme of your sale. Try creating spring-themed collections: "Designs for Spring", "Spring Vacay Must-Haves", "Spring Florals", etc. And Shop owners: have you tried doing all-over prints on your accessories? You can make accessory items like totes, phone cases, notebooks, zip pouches, etc. all-over pattern items! Try refreshing your existing items or add some new spring patterns and give it a spin!
Think "spring cleaning" and spring vacays
"Spring cleaning" is very real. Take advantage of this in your sale messaging and in the products you choose to promote. New clothing items make for a great wardrobe refresh, laundry bags are perfect for when that spring cleaning leads to a mountain of laundry that needs to be washed, and home decor items like pillows and wall art are the perfect thing for sprucing up a space without gutting it completely and starting over. Customers will be in the "new season, new me" spring season mindset – tap into that!
Do you have your own tips on how to run a spring sale? Leave them in the comments!
.     .     .
Featured image made by Katie Lukes.
Want to start an online business? Try Artist Shops for free!
Related Posts