As a small business owner, you know how important it is to utilize every tool you have — newsletters, social media, a promotion schedule, and keeping your shop up to date with your latest designs. It can be overwhelming, but there are easier ways to elevate your customer's shopping experience in your shop without thinking about it too much. This is where curating a gift guide for your customers comes in!
Finding your target audience
Gift guides are a great way to promote your designs in a fun format that will allow your customers to easily view designs they like. So, where should you start? When creating a gift guide, it's helpful to think of each guide or collection as having its own persona or personality. This will help you zero in on your key audience. Gift guides also help a curious shopper find what they want quicker.
Just because the holidays are over doesn't mean sales will slow down. People have holiday money and they want to spend it! Start with the basics. Keeping it simple to start with "Designs for Him" or "Gifts for Her" always works. Next, maybe try something like "Gifts for the Sports Lover" or "Gifts for the Book Nerd" — maybe even "Gifts for the Alpha Female." The possibilities are endless!
How to make a collection in Artist Shops
Once you have ideas, it's time to go into the shop dashboard and sort through your designs to create a collection.
To begin, click on the collections link on the left navigation ribbon and enter your collection info or gift guide details, in this case. Make sure you add the main image that best represents your gift guide, a title, and a description.
Then add products and designs to your collection. Not all customers are shopping for tees, although they are our best-selling product, so try putting some designs on different products like a phone case or a new product like a performance longsleeve tee or stickers.
Next, arrange the designs the way you'd like your audience to view them. After you've finished this step, be sure to publish your collection in your shop. It's that simple!
How to market your gift guide
Now that you have your collection created and published, it's time to consider the best way to share your gift guide with your customers. Read more about sharing your designs on social media and how to set up an email newsletter. Consider promoting your gift guides alongside promotions and sales in your shop. You can easily download your designs on specific products under the Sales & Marketing section by clicking Promo Tools in your shop dashboard navigation.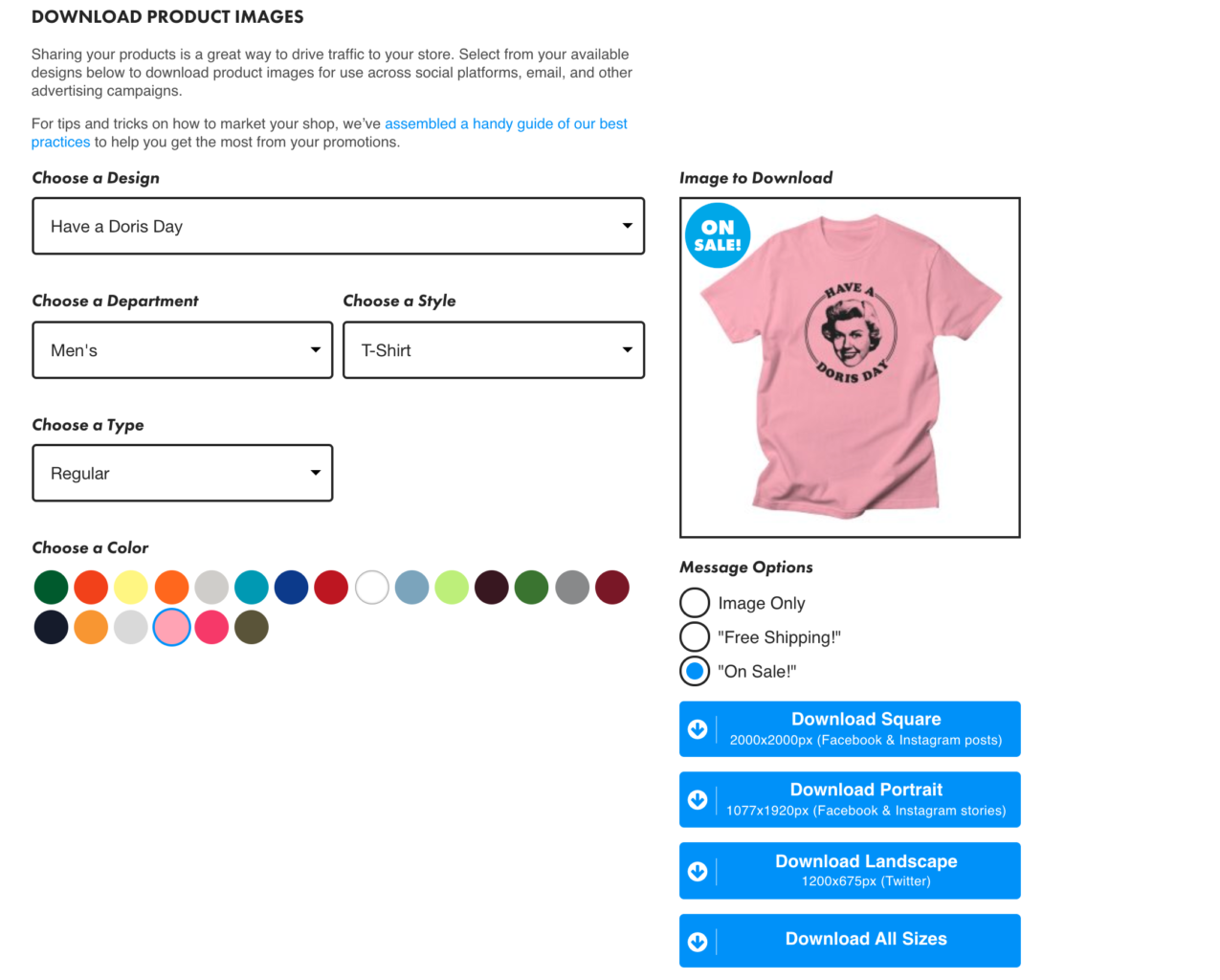 Gift guides are a wonderful way to promote your shop, have fun with designs, and inspire customers to make a purchase. Now get creative!
Related Posts