Selling your work involves two very different sides of the same coin. On the one side, every artist knows how rewarding it is to start selling their artwork. But every artist ALSO knows that the busywork needed behind the scenes can also take away from time you could be spending creating new work. Le sigh: the struggle is real. Luckily, as creatives, we can all gripe about it together and we can also find solutions together! Here are 8 things artists who sell their own work hate doing and how to make those things a little easier on yourself.
.     .     .
.     .     .
Can you relate? Find out how to make these things a little easier on yourself!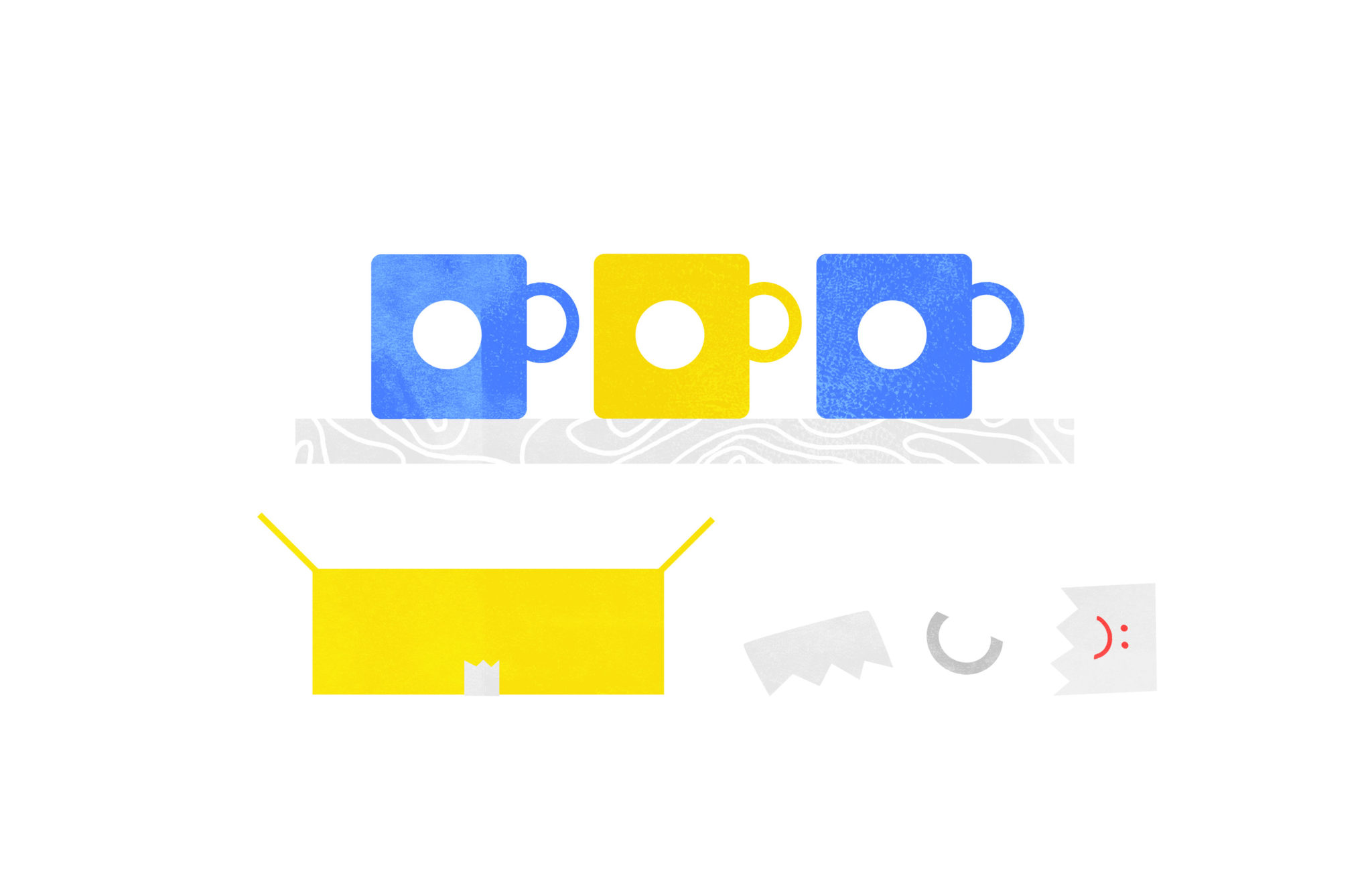 1. Keeping track of inventory (and dealing with unsold inventory)
Have you ever ordered something awesome only to get a notification that oops, actually they're out of stock in that size? We've all been there (and have all gotten super bummed about it). When you do DIY printing, ordering new stock in a product takes time and money. And when you DON'T sell items, you lose money on the unsold inventory taking up room in your closet. As great as DIY t-shirt printing can be, it has its challenges. Using on-demand printing in your online store gives you unlimited inventory, products, colors, and more. Artist Shops is a great way to free yourself from this hassle (plus it saves you serious bucks.)
2. Customer Service 
Connecting with customers is one of the joys of having your own business. Having to handle ALL of the exchanges, questions, and more that comes with those customers, however, can be a whole full-time job in itself. Not to mention, it can tap into the extra time you could be spending making new work. Having someone take care of all of your customer service for you takes a HUGE weight off of your shoulders. And with Artist Shops, Threadless's seasoned customer care team will take care of the heavy lifting for you (plus, we're here for you if you have questions, too).
3. Accounting
Ugh. Math.There is an art to math, true. But it's probably not the kind of art you want to be spending most of your time on (unless your thing is math-inspired designs).
Whether you're a creative left-brainer or a full-fledged right-brainer, keeping track of whether you're spending more than you're making, your shipping costs, profits, refunds, etc. can be a huge messy web of numbers. Artist Shops calculates your earnings for you and also helps you calculate what to price your items at with the price calculator tool.
4. Packing / Shipping orders
Again: ugh. It's 2018; how do we not have teleportation for this yet? Any artist can relate to the fun of packing your own orders quickly turning into a stress factor when you have to pack tons of them. Cutting out the time, effort, cost of materials, and more that comes with shipping orders and packing them can free up a ton of your time and make your life easier. Online platforms like Artist Shops cut out this hassle for you.
5. Building email lists from scratch

Building an email list and taking advantage of email marketing can be a HUGE asset to your business. Sending out email newsletters can lead to purchases, can connect you with your audience, can be used as a way to sign up for giveaways, and much more. But if you send an email and there's no one there to read it, it definitely doesn't make a sale. There are lots of ways to build an email list, but you can also get your foot in the e-door quicker with Artist Shops, where you retain all of your customer contact info including email addresses.
6. Developing a website
Everyone and their grandma needs a website nowadays. If you're creating a website for your art business, charity, merch shop, etc., it can't look like it was made in the '90s with clip art graphics: you need to draw people in visually and then link them to all of your other social media channels. Artist Shops act as your personal website, online store, and social media hub all at once while also optimizing your SEO to make you super findable in a Google search (especially if you take advantage of an About Page).
7. Paying for multiple products or colors/minimums 
Having to limit the products, colors, and designs you offer because of extra costs is a huge pain when it comes to selling online. You shouldn't have to be limited to selling tees, totes, OR zip pouches with one- or two-color designs – you should be able to sell it all. Luckily, there are lots of platforms that let you do this because everything is made to order. See how various online storefronts compare right here.
8. Having to do it all on your own
Ain't that just the kicker? Art can be a solitary business. And similarly, the struggle of becoming an entrepreneur, independent artist, website developer, accountant, etc. all at once can also feel super lonely. We never let you walk alone with Artist Shops – our amazing team and resources are all here to help you take care of the behind the scenes stuff so that you have more time to do what you love: creating art and running a business.
.     .     .
Illustrations & infographic made by Katie Lukes.
Want to start an online business? Try Artist Shops for free!
Related Posts